6 Tips for Making the Most of your Home Insurance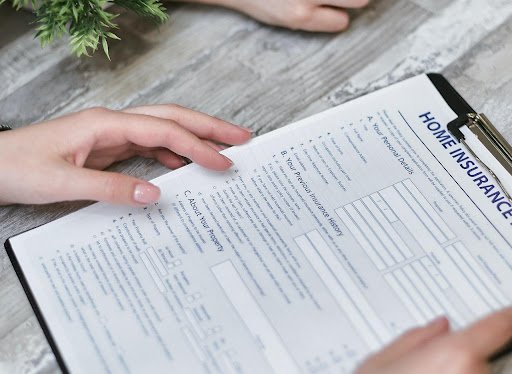 Owning a home is an investment that comes with its fair share of responsibilities. One such responsibility is ensuring that you have adequate home insurance coverage to protect your property and belongings. 
However, simply having a home insurance policy in place is not enough. To truly make the most of your home insurance, it's important to understand how to navigate the intricacies of your policy and maximize its benefits. Here are six tips to help you get the most out of your home insurance coverage.
Familiarize Yourself with Your Policy Coverage
Before delving into the specifics of your home insurance pa policy, take some time to thoroughly read and understand its terms and conditions. Familiarize yourself with what is covered and what is excluded from your policy. 
Pay close attention to details such as coverage limits, deductibles, and any additional endorsements or riders that may be available to enhance your coverage.
Inventory Your Possessions
Creating a comprehensive inventory of all your possessions is essential in the event that you need to file a claim. Make a detailed list of all valuable items in your home, including their estimated value, purchase dates, and any relevant receipts or documentation. 
Consider using technology tools like smartphone apps or cloud-based storage solutions to keep track of this information securely.
Document Your Property
In addition to inventorying your possessions, it's also important to document the condition of your property itself. Take photographs or videos of each room in your home, capturing any valuable assets or unique features. 
These visual records can serve as proof in case you need to file a claim for damages caused by incidents such as fires, floods, or break-ins.
Regularly Review and Update Your Coverage
As life changes occur, renovations, additions, new purchases, it's crucial to keep your home insurance policy up-to-date so that it adequately reflects the current value of your property and belongings. 
Review your policy annually, or whenever significant changes occur, to ensure that your coverage aligns with your needs. Don't hesitate to reach out to your insurance provider for guidance and assistance in updating your policy.
Bundle Your Policies
Consider bundling your home insurance with other types of insurance policies, such as auto or life insurance, offered by the same provider. Bundling can often lead to discounts and cost savings on premiums. 
Additionally, having all of your policies with one provider simplifies the claims process and can streamline communication.
Take Preventative Measures
While home insurance is designed to protect you in the event of an unforeseen incident, taking preventative measures can help minimize risks and potentially reduce premiums. Install smoke detectors, carbon monoxide alarms, and security systems in your home. 
Reinforce doors and windows, update electrical systems, and maintain proper ventilation to prevent accidents or damage from occurring.
Conclusion
Understanding the ins and outs of your home insurance policy is crucial for making the most of its benefits. Your home is more than just a physical structure, it is a place filled with memories and cherished possessions, so safeguarding it with comprehensive home insurance should be a top priority.