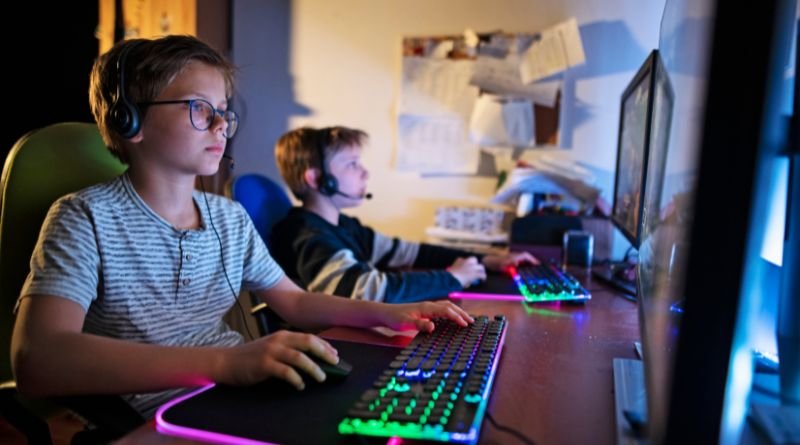 Online games are great for parents and kids, and the free ones are even more so. They come in several categories, including puzzles, sports, problem-solving, and more. Also, these games involve different characters, such as animals, humans, or objects. All this makes these games highly enjoyable, keeping the kids busy, and in turn, they teach and help kids grow physically and mentally.
However, kids can get annoyed by any hindrance connecting to the game or disconnection during one. So, you must have a decent connection that could support multiple devices without disturbing them. For this, we recommend that you go for Optimum internet services. They offer various packages, affordable rates, and quality service. Visit here to learn details about their plans and pricing or to issue a connection.
Online games have become so popular that many organizations have started making games for kids. So, choosing a handful from a pool of games for kids is not easy. But, for your ease, we have selected some good options. Take a look at the top best online kids' games.
SplashLearn
SplashLearn is a great platform for engaging and educational games for kids aged 3 – 8 years. These games provide a fun time for kids to learn important lessons and different math problems, including addition, division, multiplication, subtraction, and basic troubles. SplashLearn is now also available on mobile devices. Moreover, all games here are free but serve the great purpose of educating kids in uniquely fun ways to enhance their cognitive abilities and promote healthy growth.
Funbrain
Funbrain offers more engaging learning games for kids aged 4 to 8 years that love math,  science, and related subjects. Moreover, games are divided into categories concerning grades, making it easy to look for appropriate games. There is also an option for seniors to join in and explain the game to kids, if necessary. Finally, all these great features help the kid improve their intelligence and learning ability, increasing brain power.
Cartoon Network Games
Almost every kid growing up is a fan of Cartoon Network. The age-old TV channel has tons of watchers worldwide, and its games are loved all the same. The platform contains many different games with everyone's favorite characters, like Ben 10, Scooby Doo, and more. Also, these games are spread across various categories, including action, adventure, puzzle, and many more. So, a huge variety and ability to teach the kid along the way help bring in more choices of games for kids to help them learn better and faster.
National Geographic Kids
Mother nature is very beautiful, with great oceans, lush sceneries, small creatures, and big predators, and National Geographic ensures to cover it all. The Net Geo documentaries and shows have been running for ages, educating people and giving treasures of information. Now, they have started making fun and engaging games from different categories for kids aged 9 to 13 years. These games help improve knowledge and intelligence that promote higher brain skills.
Word Game Time
It is not uncommon for a kid to struggle with learning one subject but is almost a master in another. So, if your kid takes time to understand and work with the English language, Word Game Time is here to save the day. A platform built to hold games centered on improving the English language skills of kids aged 5 to 10 years. For example, alphabet, spelling & grammar, paragraph writing, and much more. You can use the games on this website to sit with your kid and help them learn English more and better.
Disney LOL
A lot of Disney movies rest in all of our hearts, especially the animated ones, with characters alive somewhere inside of us. Now, Disney has stepped foot in the kids' gaming industry with the name Disney LOL, offering games for kids aged 4 to 10 years. These free-to-play online games test your kid's mental powers and help improve creativity and thought processes. Moreover, your kid can interact with their favorite Disney characters and use them in-game for different activities. These games can be highly engaging but also contains elements to target brain powers and improve them over time.
Conclusion
Today, every house has a computer and mobile phone; some even have multiple. So, kids growing up also get hooked on these things, and you just can't keep them away. However, there is one more way; You can use these devices to introduce your kid(s) to engaging, learning, and fun games. This will ensure your kids are also learning something, educating themselves, improving their skills, and growing mentally and physically, and not just wasting their time. But you will need a reliable and stable internet connection for that to happen on single or multiple devices. For that, you should go to popular providers like AT&T. You can view their plans at:  https://www.buytvinternetphone.com/att/internet.
Lastly, we have shared a few great platforms containing hundreds of games that will improve your kid's overall performance. So, make sure whatever time you schedule for your kids for games, is actually worth something.