8 Ideas For The Ultimate Staycation This Spring Break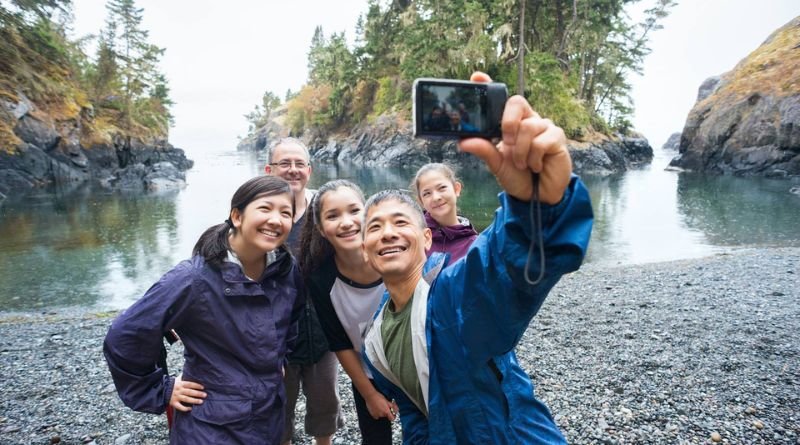 With gas prices on the rise, families may be wondering if taking that vacation this spring break will actually save them money or just end up costing them more in the long run than they would have spent to fly somewhere for the same number of days. While staying home might seem boring to some, there are plenty of ways to have fun and get out of the house without spending any money at all! Here are 8 ideas for the ultimate staycation this spring break.
 Day trips
If you want to break away from the monotony of staycations, consider visiting a nearby destination for day trips. Some ideas for your kids might include zoo visits, movie theaters, and museums. Kids can also take field trips or learn about different cultures through different food options. Visiting national parks are a popular spring break trip that many families partake in because they provide so much space for kids to run around and explore.
 Family-friendly museums
Kids need to learn about the world, but sometimes field trips are hard to come by. Bring the world to them with these ideas for family-friendly museums:
Frye Art Museum (Seattle, WA) – Ever wondered what goes into creating a masterpiece? Get a glimpse at how artists go from initial sketches to their final product at this museum! Museum of Flight (Seattle, WA) – All types of planes that have ever flown in America are on display here!
 Cultural performances
We are all looking for something new to keep the kids entertained this spring break. With a little creativity, you can make staying at home an event in itself.
 A day at the spa
The spa is the ultimate spring break destination! All you need to do is pack your bathing suit and head out the door. Bring your laptop, tablet, or portable game system if you plan on using the time to catch up on work, but otherwise come prepared for a full day of rest and relaxation.
We recommend booking treatments early in the week so that there's no chance of getting turned away by overbooking.
 Family game night
Playing a family game night will not only keep your kids busy for hours but it also serves as an excellent way to spend quality time with them. What's better than playing a card game, board game, or even sitting down and watching their favorite television show? Try making this an all-day event if you're homebound for the week. From sun up to sundown, spend some time together and have fun with the ones you love.
Gardening activity
If you're looking for a staycation idea for the spring break, try some gardening. That's right, planting your own garden is a fun and rewarding activity!
 Weekend Road Trips
Take a weekend drive in your home state and visit sites you've never seen before. Search your surrounding area and think of a few places to check out. You might discover some cool spots where locals have access that you're unaware of. While you're on the road, make sure to stop at scenic overlooks and take time to enjoy the gorgeous scenery around you.
Backyard campout
Tents, sleeping bags, blankets, hats and scarves are all great for a backyard campout. With some snacks to keep you going through the night and endless card games to play under the stars, this is one evening that can't be beat.
We hope these ideas give you some inspiration for staying at home this break. Which is your favorite idea?